If you've dropped your laptop—or dropped something on it—and the screen has fractured, the diagnosis is easy. Connect an external monitor to your notebook via its VGA-out port to verify that the notebook's other components still work. If the laptop functions properly in all other respects, it's time to get the LCD replaced.
If your display problems aren't the result of visible physical damage, however, the problem may not be the LCD. If your screen's backlight flickers, shuts down after a few minutes of usage, or doesn't come on at all, but you can still see a faint screen image, your problem may be the inverter, a small board that supplies power to the backlight. The good news is that these boards are available for well under $100. If replacing the inverter doesn't solve the problem, the backlight itself may be faulty. If that's the case, replacing the LCD should fix your problem. We will test first to diagnose the exact problem.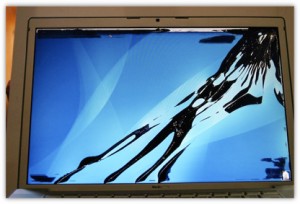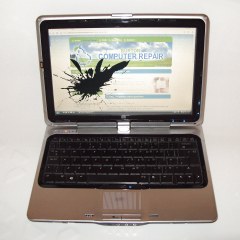 If you see gibberish, lines, or a solid color on the screen, connect an external monitor and switch to that display (if you can). If the problem is evident on the external monitor, the issue is likely with your laptop's motherboard or video circuitry, not the display. If the external display works properly, the LCD or the cables leading to it are the likely problem.
Feel free to contact us at anytime with any questions at 407-715-7622
or visit our contact us page for directions or to email us direct!